6 Tips to Reduce Led Weaning Mess
Feeding baby without mess can only happen in your dreams. It doesn't matter how many precautions you take, you still have to make baby-led weaning an enjoyable and fun process for everyone.
While mess is a part of raising a child, you would not want to spend an hour or two everyday cleaning the walls, floor, the food tray, and the feeding seat, followed by cleaning your little one's clothes, and who knows if your kid needs a bath as well.
There are specific measures you can take to reduce led weaning mess, and we are going to discuss them in this post.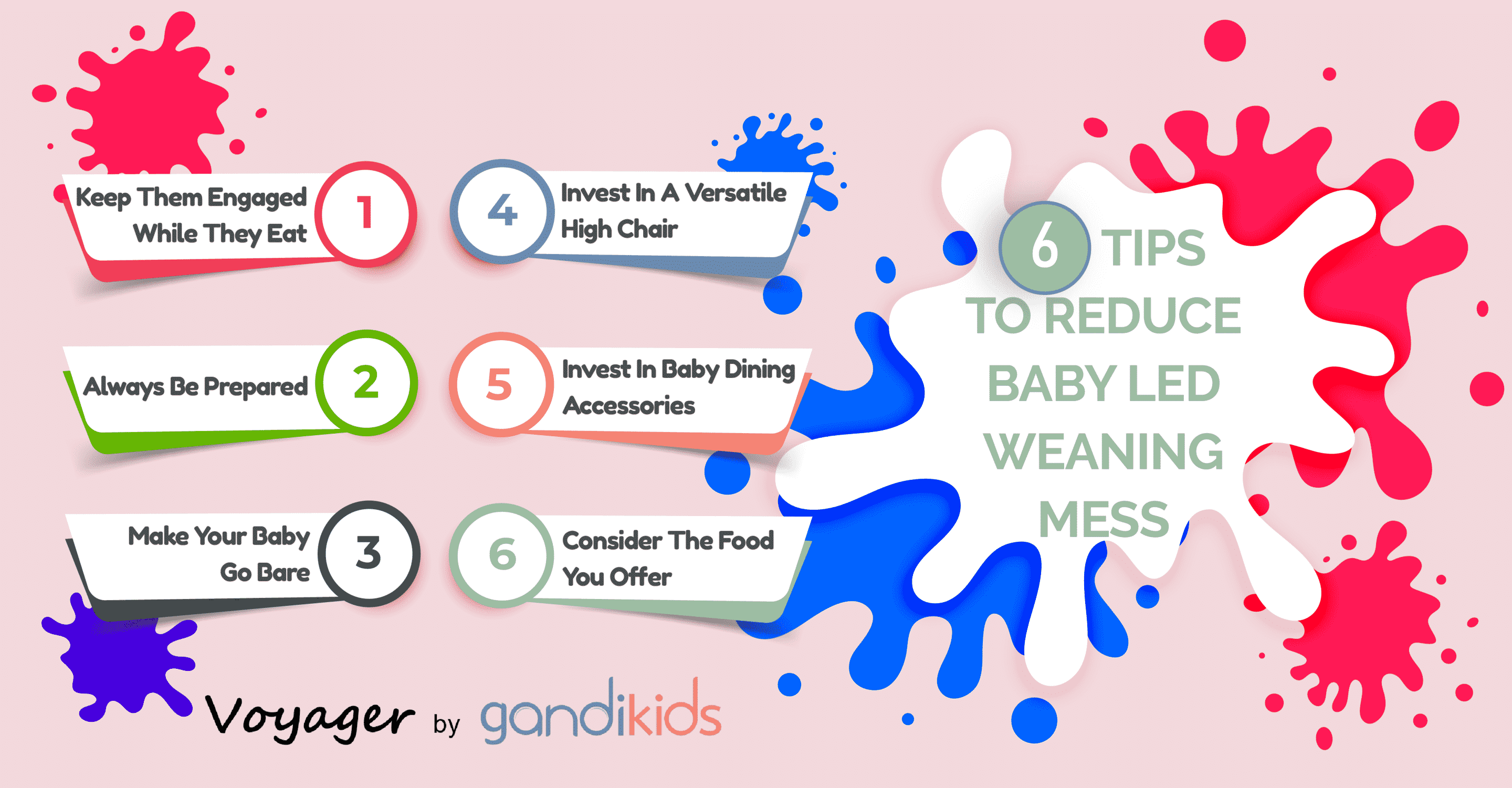 1. keep them engaged while they eat
Until and unless your child is capable of putting food in his mouth on his own, you should not leave the sight. At this stage, it is right to hand feed your child, whether it is dry food or puree. On the other hand, if your kid is capable of eating on his own, you still need to be there until he completes.
It takes no time for a toddler to turn spaghetti into a messy fest. Talk to your munchkin while he eats. Ask about whether the food is tasty, whether it is too cold or hot, the color the puree, etc. to keep him engaged and prevent him from creating a mess.
2. Always be prepared
Prevention is better than treatment. While you cannot avoid the mess, you can certainly avoid the time and effort you need to put in to clean the mess. For starters, make sure that you are using a high chair mat. This will avoid spoiling the entire feeding seat. If you don't have one, you can look into DIY high chair mat ideas online. The mat acts as a protective layer that catches all the food and spillage.
On the other hand, make sure that your little one is wearing a bib. It will certainly help keep your kid clean while he eats. It is important if he has had the bath already. Moreover, if possible, position the feeding seat in a location where it is easy to clean up afterwards.
3. Go bare
The best way to reduce baby led weaning mess is to go bare. Strip your little one down to the diaper and serve him food like that. This will make cleaning your kid afterwards quite simple.
However, you need to make sure of certain things before going bare. The room temperature must be right for the child. If it is too cold, then avoid. Moreover, ensure that there aren't any bugs and mosquitoes around.
4. Invest in a versatile high chair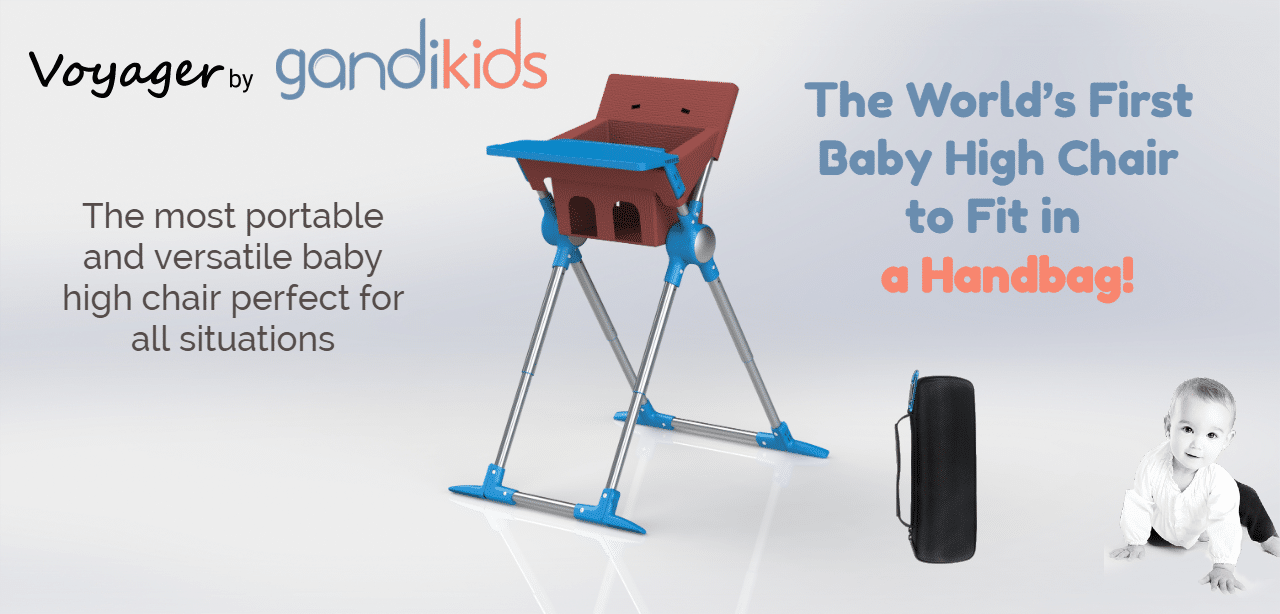 Feeding seats are necessary for hassle-free feeding experience for the parents and a pleasant one for your kid. Investing in a versatile high chair like the Voyager can play a crucial role in mess free feeding.
When shopping for a feeding seat, you should not just go with how pretty it looks and how expensive it is. There are other factors to consider when buying a high chair. And one of those factors is the easy-to-clean functionality. If a chair is easy to clean, it will make it hassle-free for you with post-feeding cleaning.
The material of the feeding seat plays a crucial role in this aspect.
5. Invest in baby dining accessories
In most cases, high chairs only come with a seat, safety straps, and a feeding tray. If you own such type of model, you should invest in accessories that will make things easy for you.
For starters, you can have plates with magnets or suction cups. This will prevent your child from lifting the feeding bowl or tossing it up.
Moreover, detachable feeding trays can also come in handy. The goal is to reduce the mess. With these accessories, you can for sure prevent any serious mess.
6. Consider the food you offer
Baby-led weaning can start once the child reaches 6 months in age or more. Therefore, you need to research the foods that are best to start led weaning.
These foods will not only keep the mess to the minimum but will also enhance the led weaning experience of your baby.
Here are some great foods that you can consider for your kid, who is new to eating:
Sliced meatballs are a great way to bring meat to your little one's plate
Ripe fruits like pear or peach will give your baby's taste buds a pleasant experience
You can also feed sauteed or steamed sweet potato to your child
Hard-boiled eggs are a great source of protein
Avocados
Cut up cucumbers
Steamed carrots and zucchini
And more
Conclusion
These are some tips that you should consider for feeding baby without mess. These are some simple measures you can take. However, you need to understand that you cannot completely eradicate the mess from happening. Your little one will create some mess one or the other way, and it is a part of their development.