Transition from High Chair to Big Table
Most parents ask questions about the right time for their babies to transition from high chair to table. Well, it totally depends on your child itself. You simply can't just allow your kid to sit on the table with you until he/she is ready. There are certain factors to keep in mind and some signs to look into before letting your toddler leave the comfort of a feeding chair.
As a new parent, we know it can be difficult for you to make the decision. Considering this aspect in mind, we have created this post that will answer your question of when to switch from high chair to booster seat.
Let's jump right into it.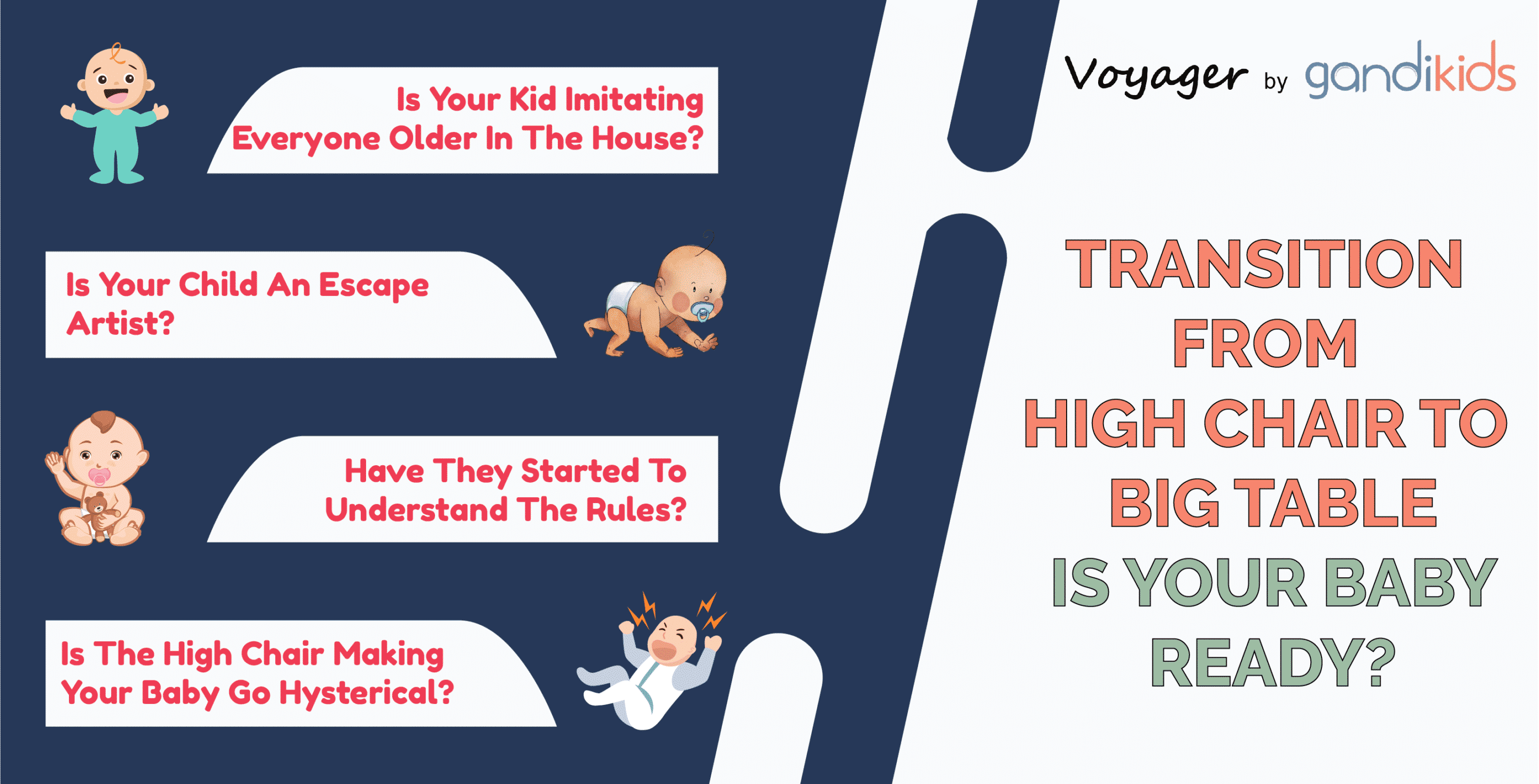 Questions to answer to understand your baby is ready for transition
Before you make the move, it is important that you answer some basic questions that will solidify the fact of whether or not your toddler is ready for the counter.
Experts and pediatricians have narrowed down some important questions that you can ask yourself if you are finding it difficult to come up with a conclusion.
Q1. Does your child have started trying out different seats in the house?
Is your little one a climber? Does he love to climb up on top of things like a table, sofa, or a chair? If the answer is yes, then it is time to let him sit like a big kid. This is an important phase of development.
And by doing this, your kid is showing that he is ready to leave his feeding chair and move to a booster seat or simply a dining chair.
If you find that your baby is safely getting in and out of different seats, it is an indication that he is ready to sit with the whole family on the table during dinner.
Q2. Is your kid imitating everyone older in the house?
As you all know, kids learn from the environment they are raised in. If your child has older siblings who can sit on the tabletop without any help, they would also want to do that.
If you see your baby imitating anyone older in the house like trying to sit on a desk or a sofa, it is the child telling that he has grown up and wants to sit like his/her siblings.
Q3. Is your child an escape artist?
When children grow up to a certain age, they start learning things. If you find that your baby is unbuckling the safety straps or harness on their own, it means that a high chair is not safe anymore. They should be allowed to sit on a bench with you guys.
If your child is constantly escaping the feeding seat, you need to understand that it can quickly become a safety hazard. You need to quickly bring him down from high chair to table.
Q4. Have they started to understand the rules?
The most important question you need to answer is whether or not your toddler is capable of understanding and following rules. When it comes to transitioning, it is important that they understand the safety hazards of sitting on a slab and that they could get easily injured. Before you make the big switch, make sure that your little one knows chairs aren't for lying on, standing, or rocking, and that any type of playing activity is not possible on a chair. If you think that he/she is able to understand the depth of what you are saying to them about their safety, it means that they are ready for the switch.
To make sure that you are right and see if they follow the rules, make them sit on a counter with you. See if they are creating any nuisance like messing up with the food on the counter, getting excited and standing up, hopping on it to grab the plate or the fork, etc. If they are doing such activities, they are not ready.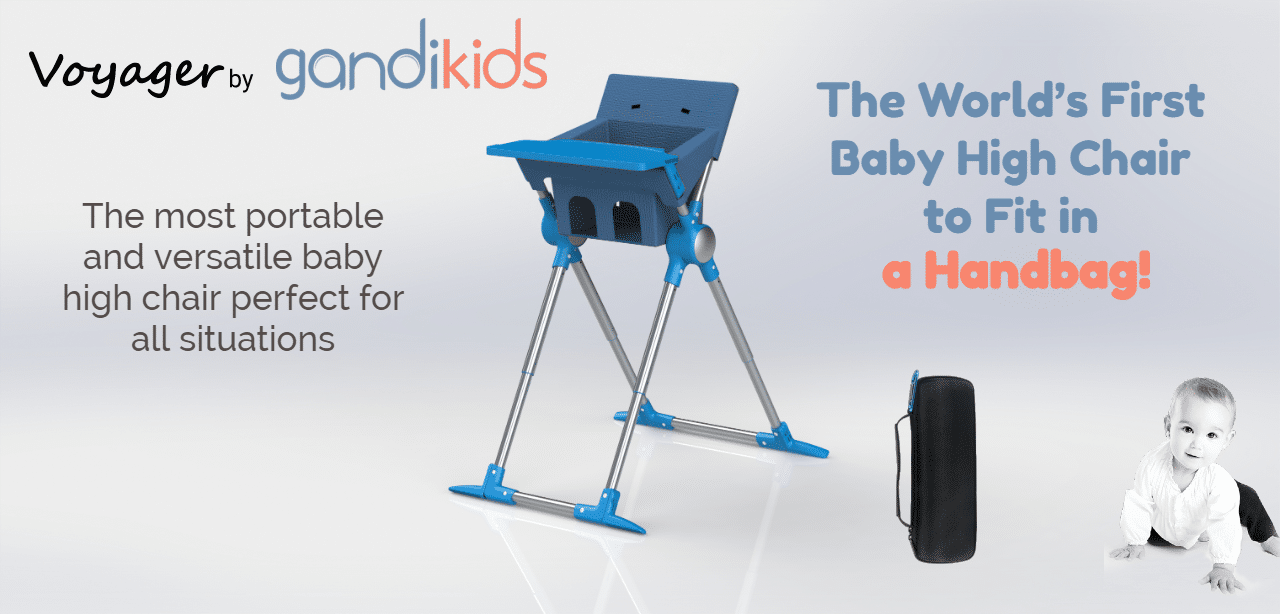 Q5. Is the high chair making your baby go hysterical?
Feeding seats are supposed to keep the toddler intact and sit in an upright position while they enjoy their meals. However, if your child has passed a certain age and is getting irritated strapped and confined, it is an indication that he/she is ready for the switch.
On the other hand, if your child refuses to sit on the feeding seat, or doesn't eat or is getting grumpy strapped to the seat, this also tells he is ready to make the transition.
Table manners for the toddler before the move
Before the big move, it is better that you teach your toddler some manners. Here is what you should teach your child:
Stay seated and sit uptight
Come to the counter with a clean face and hands
Chew the food properly
Don't hop on the table
Don't play with food
Things to prepare before the transition
There are certain measures you need to take before allowing your baby to sit on the bench alongside the whole family. Here is what you need to know:
For starters, invest in the right kid-friendly utensils. You need the right tools, from the sippy cup to cereal bowls, plates, spoons, forks, mugs, glasses, etc. This will help your baby to learn manners like how to eat food properly.
You can invest in a booster seat, which you can strap to a normal chair. A booster seat is recommended if your find your baby isn't going to sit up straight and need to learn some discipline as well. The best part about the booster seat is that it ensures the safety of your child while allowing him to sit on the counter with the whole family.
Final Words
These are some important measures you need to take if you are considering transition from high chair to table. It is a long process, and you will have to keep a watchful eye on your baby to determine whether or not he/she is ready.