5 Tips to Keep Child Safe in a High Chair
As a parent, it is your responsibility to take care of your little one's safety, and we know that you choose only the best for them. However, the problem is that there are many tools that you purchase for some benefit, but it ends up becoming unsafe for the child. One such tool is the high chair. It is a handy tool, not just for meals but for many other playful activities of kids. When it is used for so many purposes, you have to follow some high chair safety tips to keep your child safe while using it.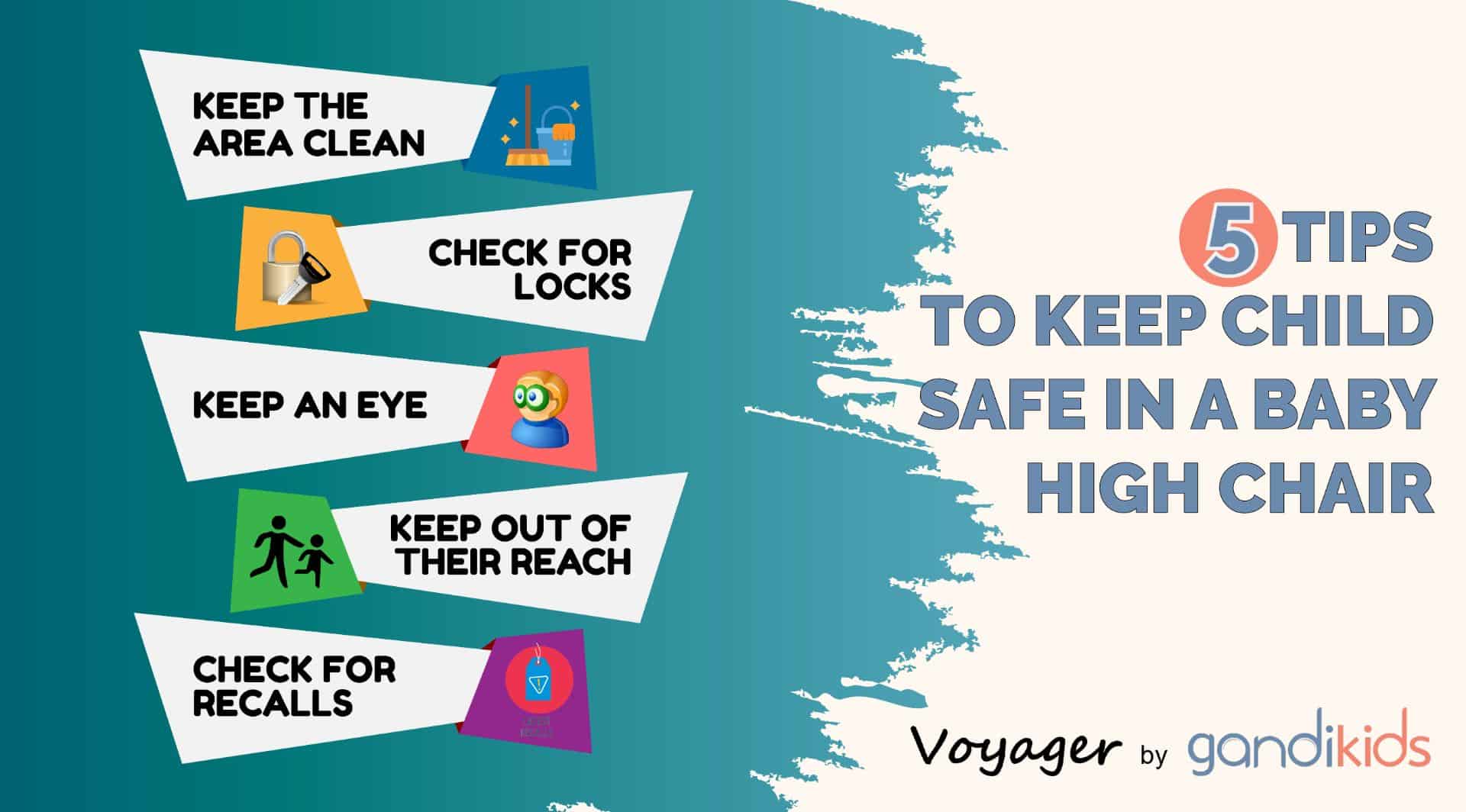 High Chair Types
To ensure your child's safety with a feeding seat, the first thing to select is the correct model. The right furniture, according to your kid's needs, will suit them more and keep them protected from a lot of problems.
There are several manufacturers and options available in the market. The most common types of seats that you can choose from are:
Heirloom: Heirlooms are the antique furniture that you or your parents might have used in childhood. You might want to use it because of various reasons, but they are unsafe as compared to modern seats.
Traditional: These are the most common types that can be found anywhere. They have a removable tray for the kid, and the seat might be of plastic. But they have a recline that provides additional support to the kid.
Booster Seat: As the name suggests, it is just a height-boosted seat, with no back and no tray on it. If your kid is grown up enough that he/she wants to sit with you on the regular table, then this is the best choice for them.
Space-Saving: This is not a full-fledged model. You have to attach it to a regular seat with the buckles provided on it. They come with a reclining back that can be adjusted according to how your kid wants to sit.
Hook-On: Like the space-saving equipment was attached to the seat, this one is attached to the table itself. Because of that, there is no tray on it, and it also does not have a recline. Hook-on is an excellent choice for your kids only if they can sit straight.
You can choose one of these according to your child's age and requirements. Remember, only that furniture is safe for your kid that exactly matches their needs.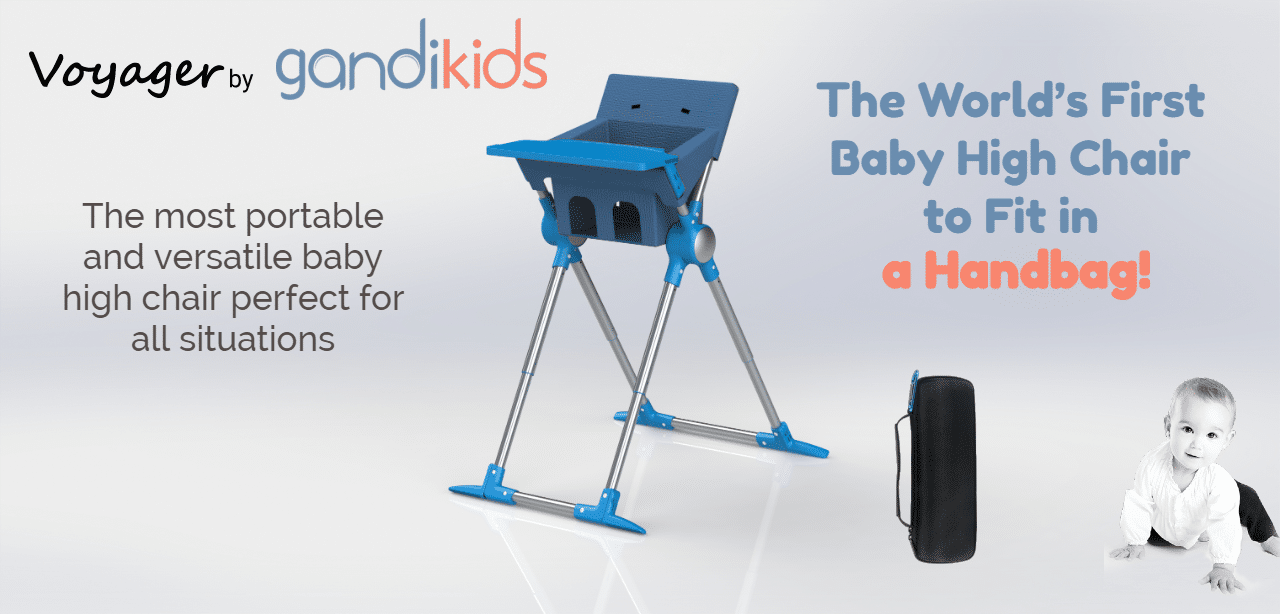 High Chair Safety Features
Even in the types that are mentioned above, there are several options to choose from. There are some standard high chair safety features that you can look for while buying one.
High chair safety harness: Harnesses provide extra support to the kid and make sure that the kid does not move. A three-point or a 5-point harness works best for the children.
High chair safety belt: If not harness, then you should at least check for a waist belt. The safety belt keeps the kid from bending or falling.
Sturdiness: It should be stable enough that it can handle the kid's movements. The little one might try to move here and there. If it falls because of that, it can harm the child.
Certification: There are some official high chair safety measures that every manufacturer follows. On its basis, they get a JMPA certification. So you should check for that also.
High Chair Safety Advice
Even after you choose the safest furniture for your kid, there are chances of them hurting themselves with it. So, you should follow some safety tips when using a feeding seat.
Keep the area clean: This one leads the list of high chairs safety precautions. That is because this is the most common way of children hurting themselves while on a feeding table. As their height is elevated, they can easily reach for anything that might be lying on the nearby surface. Out of which, sharp and hot objects can hurt them. So you have to keep all these items out of their reach.
Check for locks: This one depends on the model that you choose. If the model has wheels, then you should make sure that they are correctly locked when your kid is sitting on it. Check the locks of the harness or the belt. If the model is a hook-on or space-saving, then check if the buckles are well tightened or not.
Keep an eye: No matter how much you try, kids always find ways to create a mess and harm themselves. So whenever your kid is sitting on it, you should always stay around them.
Keep it out of their reach: When the little one is not sitting on the table, they might try to climb it from the floor. So you should always keep the it out of their reach when it is not being used.
Check for recalls: The government keeps on checking the products and recalls the ones that fail or causes accidents. You should check your product on their website, recalls.gov, and see if it is still safe to use or not.
Portable High Chairs
These precautions were about feeding seats that are used at home. There are some portable models as well that you can take with you if you are going somewhere with the child. There are two common doubts about portable baby furniture.
The first one is: Are portable high chairs good?
Yes, they are as good as the ones that are used at home, with the additional benefit of portability. Only you have to buy the best quality one, to hold your kid better on the seat.
The second one is: Are portable high chairs safe?
The answer remains the same. Yes, they are safe to use. Of course, they must comply with strict manufacturing standards.
Conclusion
More and more people are using child-friendly furniture nowadays for their kids. There are several benefits of using a feeding seat, but there are also some dangers associated with it. Being a responsible parent, you not only have to select the safest option for your kid but also have to take proper precautions to keep them safe from the seat.