High Chair vs. Booster Seat: What Is The Best Feeding Option?
'High chair vs. booster seat – which one to choose' is always a big question for people getting in the world of parenting. There are growing concerns regarding matters like 'is there a better option for my baby when it comes feeding him?' Well, there is no one size that fits all.
If you are concerned about the same, then don't fret because we are here to put some light into 'high chair versus booster seat' situation to help you make an informed choice for your parenting needs.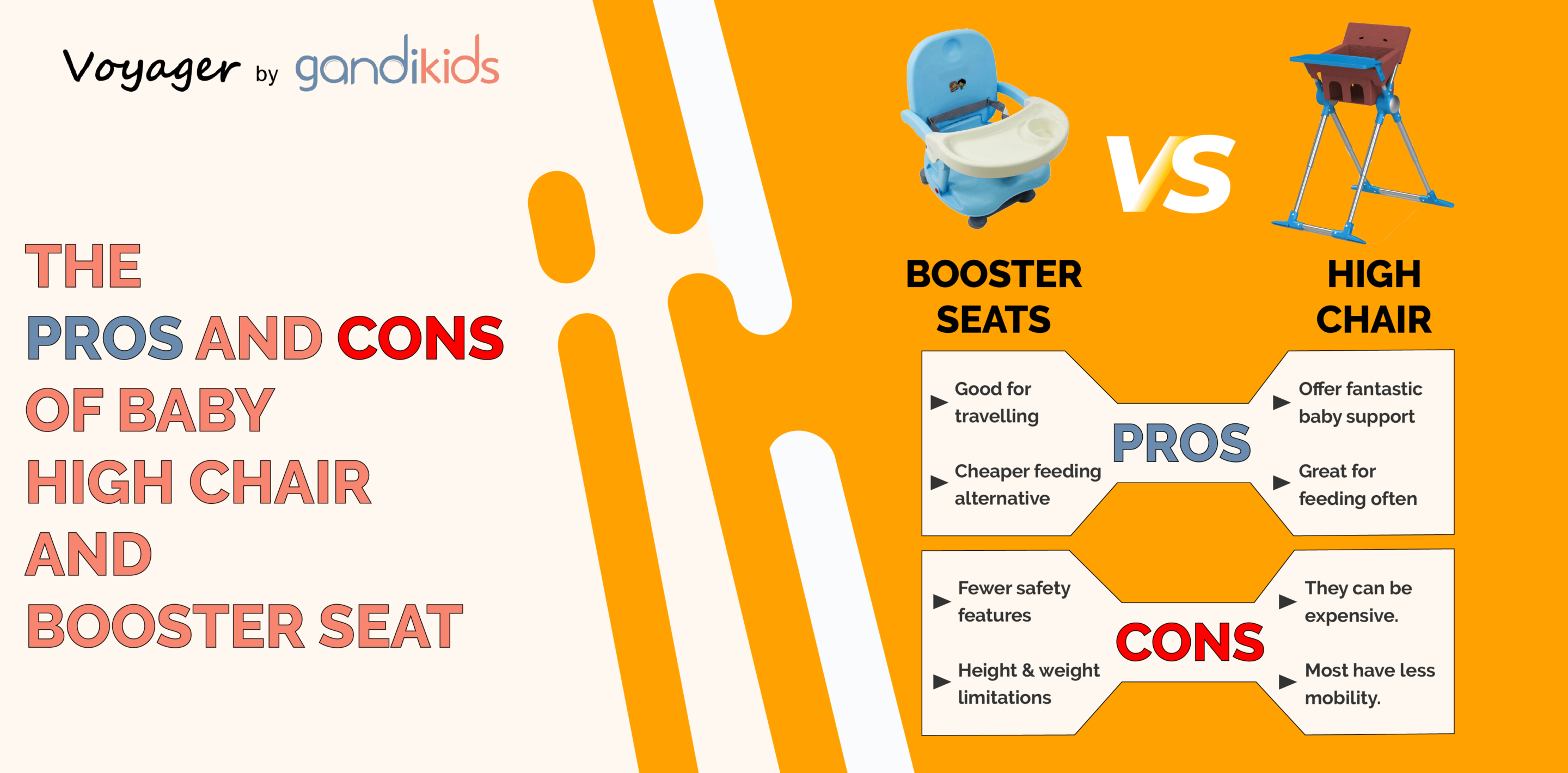 Your baby's Size and Stage of Development Matters
First things first, before we discuss the topic in detail, this is an important aspect to consider. Before their first birthday, the majority of the babies might be able to use a booster seat (as long as they can sit up on their own). On the other hand, booster seats come with little all-round support such as safety belts that may not be appropriate for younger children. For example, travel boosters don't come with a lock-in system that is meant to help babies and smaller toddlers keep themselves upright.
Experts suggest that the majority of children are steady for all types of boosters by one-and-a-half-years of age. Larger toddlers may find it too small. This is where you might want to consider a furniture for your kid.
High Chair
For the majority of the parents, it is an ideal seat they want for their child if they want them to be at the table eye-to-eye with the rest of the family. It is a classic kid-friendly seat that has been used over the years to feed babies in a hassle-free manner. The design incorporates a small table and a seat that is raised on long legs allowing an adult to feed their child while standing. This is the most comfortable way to spoon-feed a baby as it doesn't require you to carry the child in one hand and the food in another, which may end up being a disaster if your kid is a little mischievous.
When we talk about designs and styles, you will find there are aplenty from traditional ones to portable seats, modern ones, and more. Based on the manufacturer, you will find furniture with extra features like superior padding, enhanced safety, among other aspects, to give your child a comfortable eating experience.
These furniture feature a small seat that is equipped with seat belts to keep the baby strapped in. Moreover, there are some models with adjustable height and inclination feature, in case your little one isn't properly able to sit in an upright position while eating. The safety straps ensure that your child doesn't wiggle out and fall off the chair.
Moreover, you will also love the idea of folding and hiding away the equipment.
The Positives:
As said, it is an ideal seat for your baby if you want them to be a part of family dinners while allowing you to easily spoon feed them.
It can offer fantastic support to your baby's body
They come with safety straps harness to keep your little one in an upright position
The padding and seating are comfortable, preventing any pressure points that can create soreness
It is great for everyday feeding, even when traveling (it will depend on the model you choose)
You can make it a part of your baby's feeding ritual from early on
The Negatives:
There are some cons of having a high chair.
For starters, they can be expensive
Not all models incorporate the 'foldable and adjustable' feature. Models like wooden seats are insanely heavy and moving them from one place to another is not easy.
When should I use a high chair?
Traditionally, they are designed for babies when they are at their youngest that is from 3-4 months onwards. This is the time when they are learning to sit independently.
Whether or not you will need a feeding furniture will depend on your baby itself. But the ideal time would be to use the equipment once your munchkin reaches six months of age. At this age, your child will be able to sit in an upright position. It is also said that the longer you keep your child in a high chair, the better.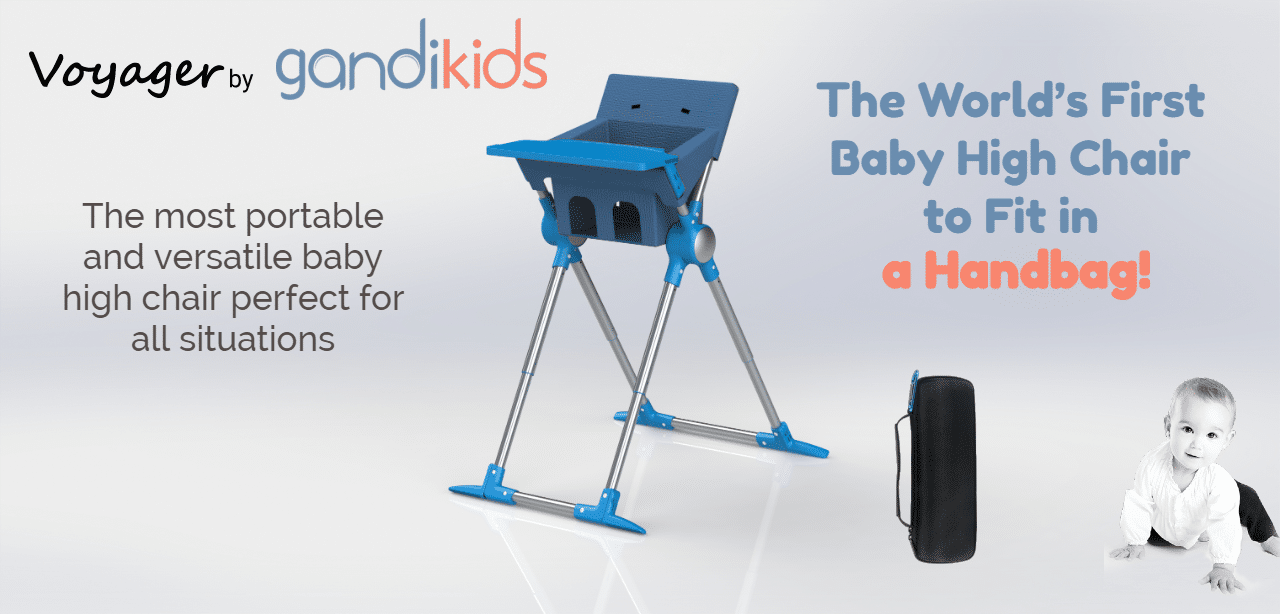 Booster Seats
A booster seat is one of the most functional feeding options that is easy to clean and get between, around, and under some of the places that you can't with a feeding seat. The most awesome feature of booster seats is mobility. You can take it anywhere from restaurants to parks, to your in-laws, and even in the car.
Another factor that makes it a more feasible option over a feeding seat is its cost. They are cheaper as compared to feeding furniture. Last but not least, they can be used in conjunction with the age development of your baby. That is you can continue to use the booster as your child grows until he/she no longer needs one.
The Positives:
There are several benefits of a booster seat.
It makes the baby feel more comfortable
Can be used for multiple purposes
Is a cheaper feeding alternative
Don't take too much of your space
Good for travel purpose
The Negatives:
While it may seem like booster seats are the perfect option for your toddler, there are certain cons to it.
They don't recline and aren't ideal for babies until they reach 9-10 months of age
There may be height and weight limitations that can limit your child's use of the booster seat
They don't come with much safety features as well
You need a chair to tie it to!
When should I use a booster seat?
Since booster seats lack functionality, should be only used once your child is able to balance himself on his own. You can use a booster seat for toddlers aged 2-11 years.
High Chair vs. Booster Chair – conclusion
Considering all the scenarios, it is advised that you should use a feeding seat due to its beautiful features and functionalities. Still, it is a personal choice you have to make. A booster seat is great for traveling purpose but also some high chairs like the Voyager of "gandikids".