Why Your Baby Needs High Chair
Do I need high chair? This is the most common question asked by new parents over the internet. Well, it is an essential tool that will make parenting easy when you start feeding your child foods other than breast milk.
If you are concerned whether your kid will essentially require a chair, keep reading on as we have covered all the aspects for new parents struggling to find the answer to the question "do I need a high chair."
In this post, we will talk about the benefits of a high seat, the features, along with answering a few questions and more that will make your job a lot easier.
Let's begin.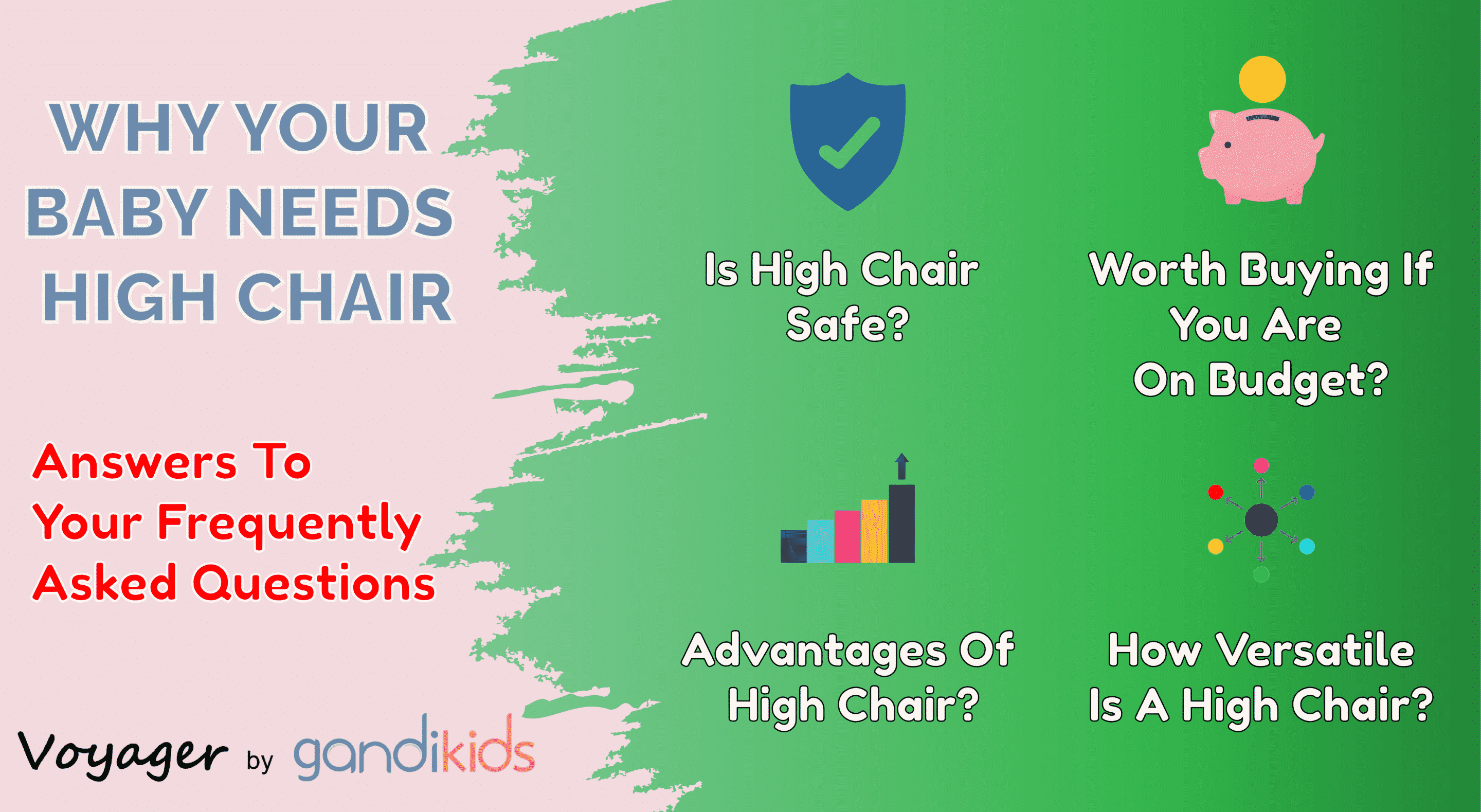 Is High Chair Safe?
First and foremost, most parents think of safety when buying things for their babies. They are highly recommended for babies due to their high safety standards and convenience they offer. Brands like 'gandikids' offer state of the art models for babies that meet the safety requirements as well as are convenient. Since they are primarily designed for feeding babies, you should look into several factors when buying a feeding seat.
Different brands make chairs in a different way to stand out from the competition, but when it comes to providing safety features, the majority of them offer:
Wheel locks
Stable, wide base
Soft and clean edges to keep the baby's fingers, legs, and limbs safe
Adjustable seat heights
Safe closures and latches
Adjustable belts and safety straps
It is important that you buy from a trusted brand like 'gandikids' to ensure that you are getting a completely safe and kid-friendly product.
Is a high chair necessary?
Yes, it is necessary if you want to feed your little one efficiently while you do other chores in the house. It is the most convenient way to feed your child, a lot better than holding him. It is recommended by many parents for children that are above 6 months old.
Moreover, if you are traveling or camping, a portable one can save your day. Models like the Voyager from gandikids is specially designed for travel purpose as you can easily fit it into your handbag. It will make mealtimes a lot fun and easy when traveling. But again, it is still an option to consider since people have been feeding their children (even while traveling) before the invention of such models. You would want to look at all your options before investing in a feeding seat as it can get a little expensive.
Advantages of High Chair?
During the early parenting stage, they prove to be an essential gear that provides comfort and convenience to infants from ages 6 months and above.
They are specifically designed for babies to befit their social upbringing. The following are some of the prominent benefits.
They are utility effective. When your toddler is comfortably strapped in the chair, you can freely carry out your chores without any worries. Your child will be safely strapped to a seat, observing their surroundings, and learning a thing or two from the environment.
They are known for the flexibility they offer. They are highly adjustable and flexible to the growth of the child. You don't have to invest in a new feeding seat when your munchkin gets a year old. The features and functionalities are designed, keeping in mind a growing child.
They are easily portable, allowing you to take it everywhere you go. From restaurants to campsites, parks, zoos, etc., you can take it everywhere with you, ensuring that your child's mealtime isn't affected.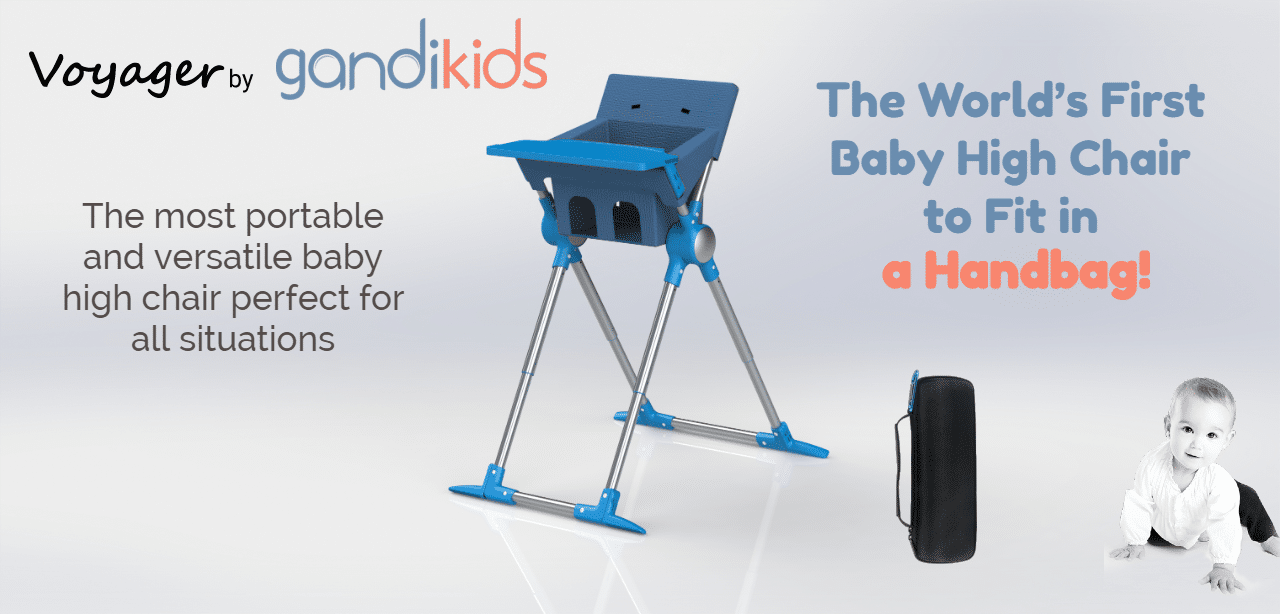 Is it worth buying if you are on budget?
You need to understand those baby items like a crib, stroller, feeding, and car seat, among others, are just for use for a limited period of time. Your baby will probably not need it once he/she is able to walk. But, it is all about preference. If your baby still loves to eat while sitting in a chair, then you can use it for the long term. Holding the baby on your lap for feeding is always an option. But how convenient is that?
It will not only save a lot of you and your baby's time, but it will make it convenient for you to feed your baby anywhere, whether it is a restaurant, a park, or a campsite (we are talking about portable models here).
While some portable models lack functionality, they are incredibly cheap as compared to your high-end models. Moreover, if space is an issue, portable chairs can be easily folded and stored and don't take up much space when in use.
It is all about making the experience a lot better for you and your baby. There are budget options available if you are looking for a quality high chair.
We recommend that if you are on a budget, always look for a versatile chair that can be used anywhere and not just your home.
How versatile is a high chair?
They are incredibly versatile.
They are:
Easy to clean
Comes with adjustable heights
The parts are washable
There are models that can be folded for hassle-free storage
They come with a plethora of accessories like magnetic bowls/suction bowls, feeding mats, trays, etc.
They come with all the necessary safety measures
Do you have enough space?
If you are worried that your home doesn't have enough space to accommodate a high chair, you can consider buying the Voyager model from gandikids. It is incredibly portable and can easily fit inside a handbag.
Conclusion
We hope that you get the answer to your question 'do I need high chair.' It is all about your baby's comfort and your convenience while keeping affordability and storage in mind.